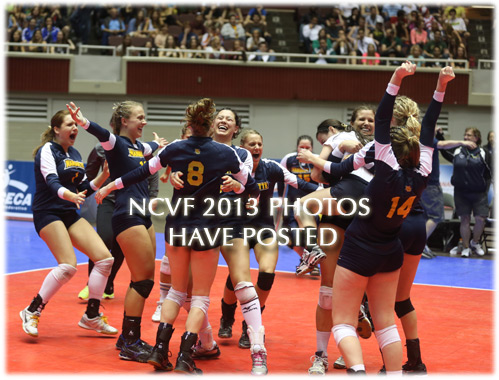 All photos from the 2013 NCVF volleyball tournament are now online.
A couple points if you are ordering pictures:
1. All photos ordered are individually cropped and adjusted for color/brightness (if necessary) before being sent to the lab.
2. Updated information on ordering digital images is available here.
3. Follow us on Facebook for special offers and discounts.
4. In order to be sure that prints will arrive in time for Mothers Day, please place your order by April 26.

Home.